3G WiFi M2M Router with Voice

Create a wide-area-network for point-to-point or point-to-multi-point connections from virtually any location using the flexibility of 3G. Designed to support M2M applications across limitless industries, the 3G WiFi M2M Router with Voice lets you remotely collect, analyse and manage equipment in real time from the comfort of your computer.
With WiFi or Ethernet connections the 3G WiFi M2M Router with Voice is perfect for unmanned locations, and delivers a reliable connection in the harshest of environments.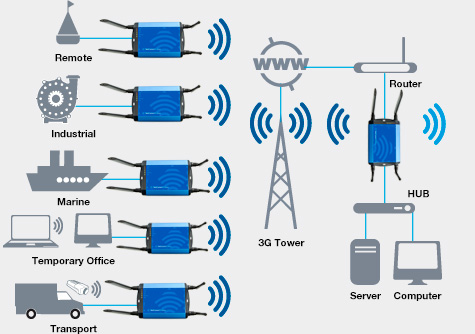 HSPA+. Remote performance
The high-performance 3G cellular modem offers a reliable wireless broadband connection in areas without fixed line infrastructure. With 21Mbps connection speeds and a powerful processor, the 3G WiFi M2M Router with Voice handles primary connection needs such as video surveillance, retail payments and in-vehicle WiFi hotspots while supporting business continuity and backup requirements. Remotely diagnose, configure and upgrade connected equipment over the 3G network to streamline operations and reduce management costs.
Industrial WiFi
Wirelessly connect sensors, vehicles, vending machines, manufacturing equipment, meter readers, ATMs/Point of Sale terminals, health care devices and other M2M devices to the Internet using a high-speed 300Mbps WiFi connection; and achieve an industrial strength signal with MIMO antenna technology.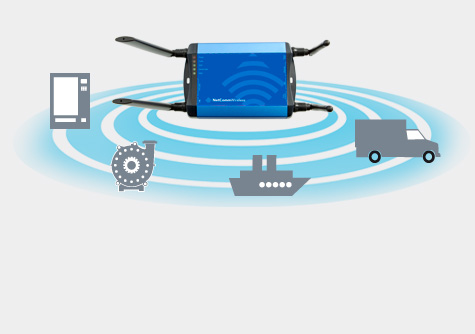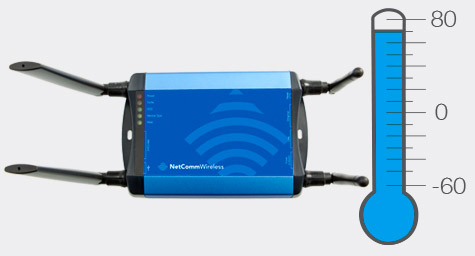 Industrial features
The industrial-grade 3G WiFi M2M Router with Voice is housed in a robust enclosure suitable for rugged deployments in remote locations and includes a wall mount and flexible DC power input for easy installation in diverse environments. The Router operates in extreme temperatures and covers a broad input voltage range.
Available in selected regions.
Choose your NTC-40 Series Model
To ensure that we are giving you the correct support information and firmware you will need to select the correct model below that matches your product, the exact product code can be found on the product ID label of your product (located on the base).

HSPA+ M2M WiFi Router

NTC-40WV